We want you to love your puppy as much as we love ours. Feel free to email or text us any questions you may have about a breed or available pup.  Visits by Appointment only.  Email: myfloridapuppy@gmail.com or call or text 813-335-4728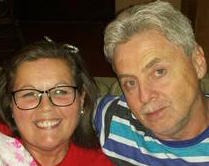 We have over 20 years of breeding experience and working with dogs in general.   We exclusively breed Maltipoos, Malshipoos, Cavapoos, Shihpoos and Cockapoos. We are located in Hudson, Florida 35 miles north of Tampa, FL. and easily accessible off the interstate.  We are formerly from Kentucky but have been in Florida for over 23 years.  My passion has always been dogs. When moving to Hudson I was able to commit to being a breeder full time and give the dogs all my attention.  My husband was able to build us the kennel I  wanted for my dogs and a nursery for the moms, heating and air for the entire kennel and a grooming area as well. AS of August of 2021 we are now semi-retired and mostly involved in the behind scenes of the business and the running of the kennel is now in the hands of our daughter in law. 
Assistants and Kennel Workers:
We have several family members and friends that assist us with the kennel as we need them.